WHAT THEY SAY
YANKO DESIGN:

Designed to replace your entire arsenal of wrenches and screwdrivers, the PICHI X2 is about as brilliantly versatile as it is ridiculously tiny...

New Atlas:

If you tried carrying a wrench, bit driver, crowbar and bottle opener with you at all times, your pockets would get pretty full. That's where the PICHI X2 multi-tool comes in, as it combines all these functions in one device.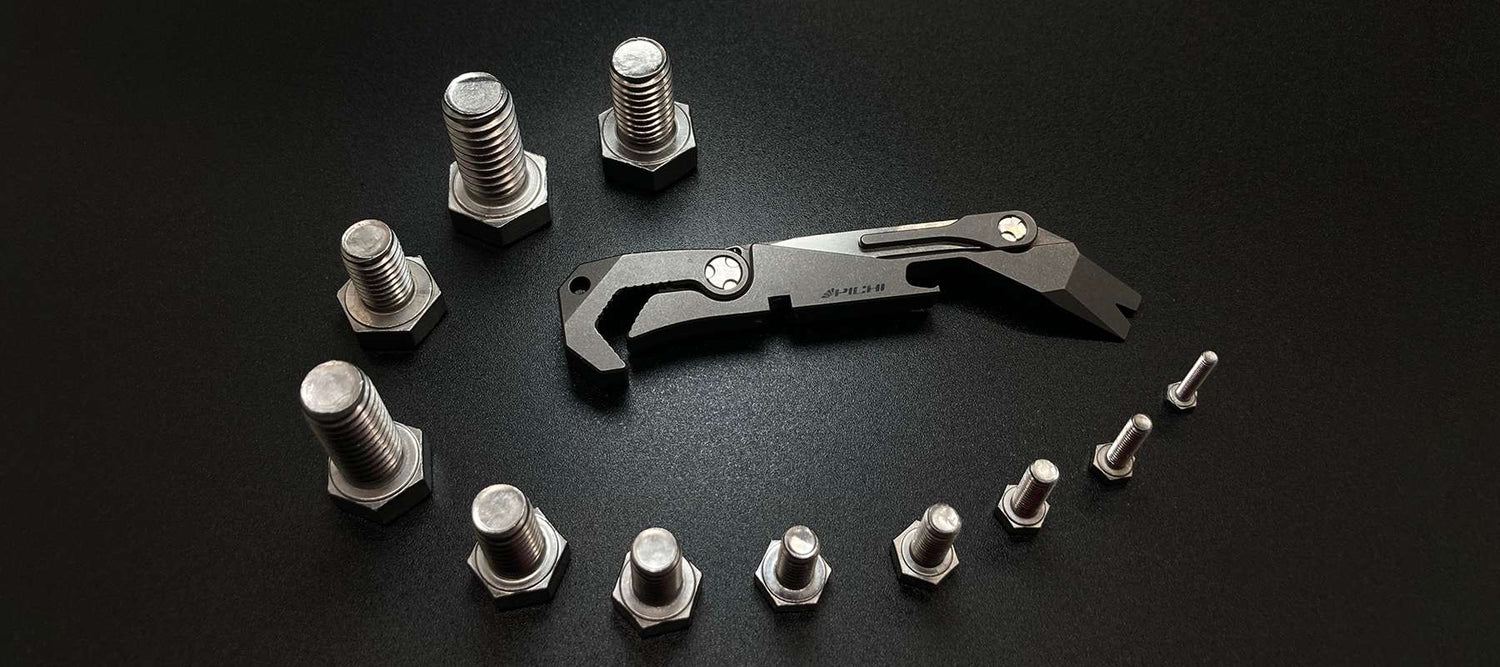 Multi-Size Bolt Nut Wrench
With a wrench head that matches over 20 bolts and turns like a ratchet, you won't need any other tools when carrying a PICHI X2.
Turn by turn; you will get the job done.
HIGHLIGHTS OF PICHI X2
Wrench

Match over 20 sizes of nuts. Use like a ratchet wrench


Driver Bit Slot

Magnetic driver bit slot for all 1/4" bits​


Stone Washed

Ceramic stone washed surface retains the like-new appearance​


Best Material

Premium grade 5 titanium alloy, balance of strength and weight.

Only 44G